Old Telegraph Building (Telegraphic Office)
The telegraph building in Chabahar is one of the oldest available stone buildings in Chabahar which was constructed by the English in 1867, at the end of the Qajar period. This building is also one of the oldest telegraph houses in Iran. The main purpose for the construction of this building was the connection between the ports of the region and the prosperity of the maritime industry, which later became a post office. You can see an English stone inscription located in front of the building.
---
Historical Port and Village of Tis
This village is nine kilometers far from the North of Chabahar City and it is situated in the opening mouth of Chabahar Gulf. This village dates back to the Achaemenes period. Tis has played such an important business role in the past that we can say Tis used to play the same role that Chabahar port plays today.
---
Tis (Portuguese) Castle
Portuguese Castle or Tis Castle is located 5 km northwest of Chabahar, on a promontory five hundred meters from the sea. It dates back to 2500 years ago. This castle was built to protect the Portuguese who came to the islands and coasts of southern Iran for colonization, from possible local uprisings. The roof of the castle used to be covered with wood but now it is destroyed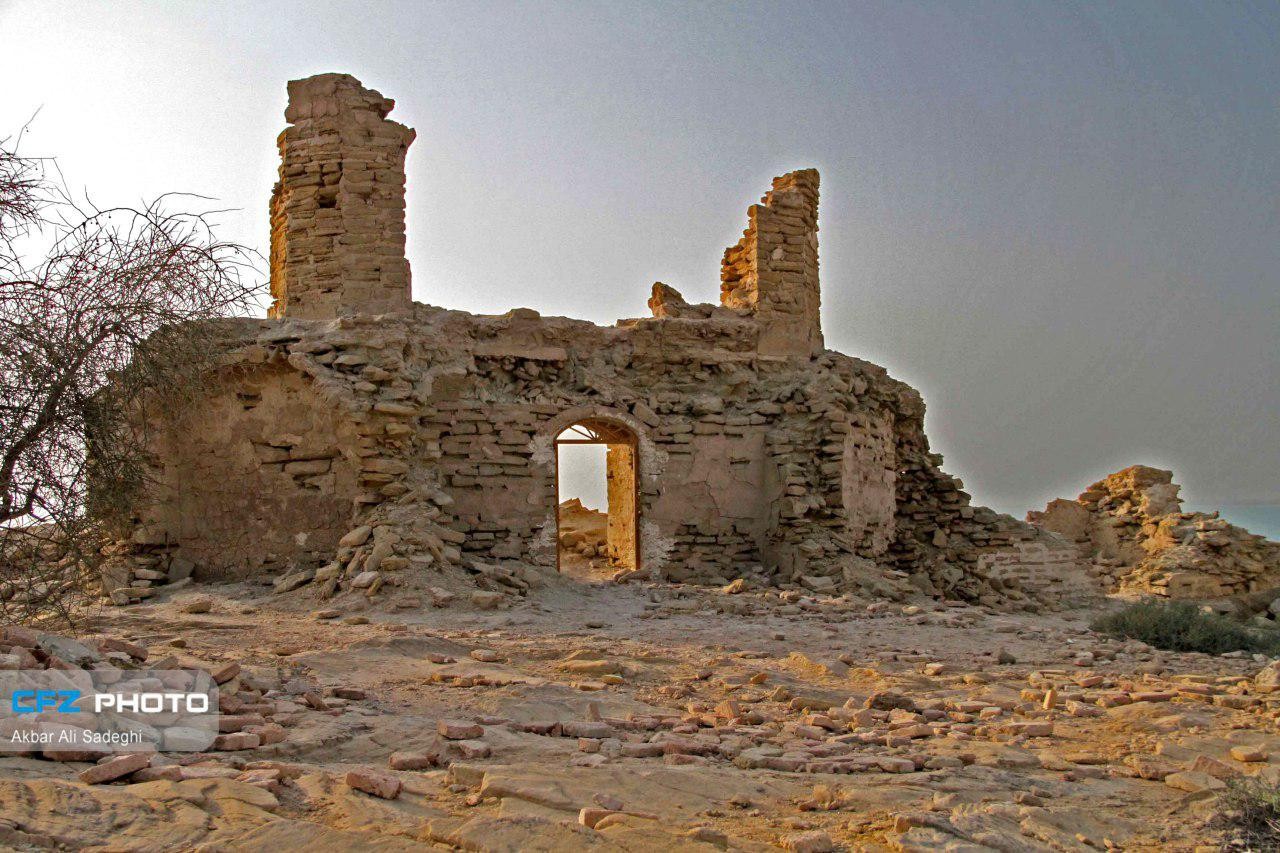 ---
Caves and Banmasity Temple
Heights of Tis village at the foot of Shahbazband Mountain include two natural caves and an artificial cave. Inside the small natural cave is a cube-shaped gypsum tomb with a small dome. The name of this mountain is derived from the two words "Ban", the name of a pious man, and "Masiti" of the temple. The survivors of this cave and its structure increase the possibility of using these caves for worship and religious events.
---
Tomb of Sayed Gholam Rasoul
Dating back to 800 years, this religious, cultural, and historical tomb is located in the margin of the northern side of Chabahar city. The exterior of the dome on the roof has four short minarets. These minarets are decorated with simple plaster molding. The altar and rooms of the tomb have wonderful decorations. According to the narrations, during a trip to Chabahar, he fell in love with a woman from Chabahar and decided to marry her. But on the night of the wedding, he falls on his deathbed. He is noticed by the people and at the end of his life, he instructs them not to mourn after death and instead to celebrate over his grave for 10 days and nights to make his soul happy.